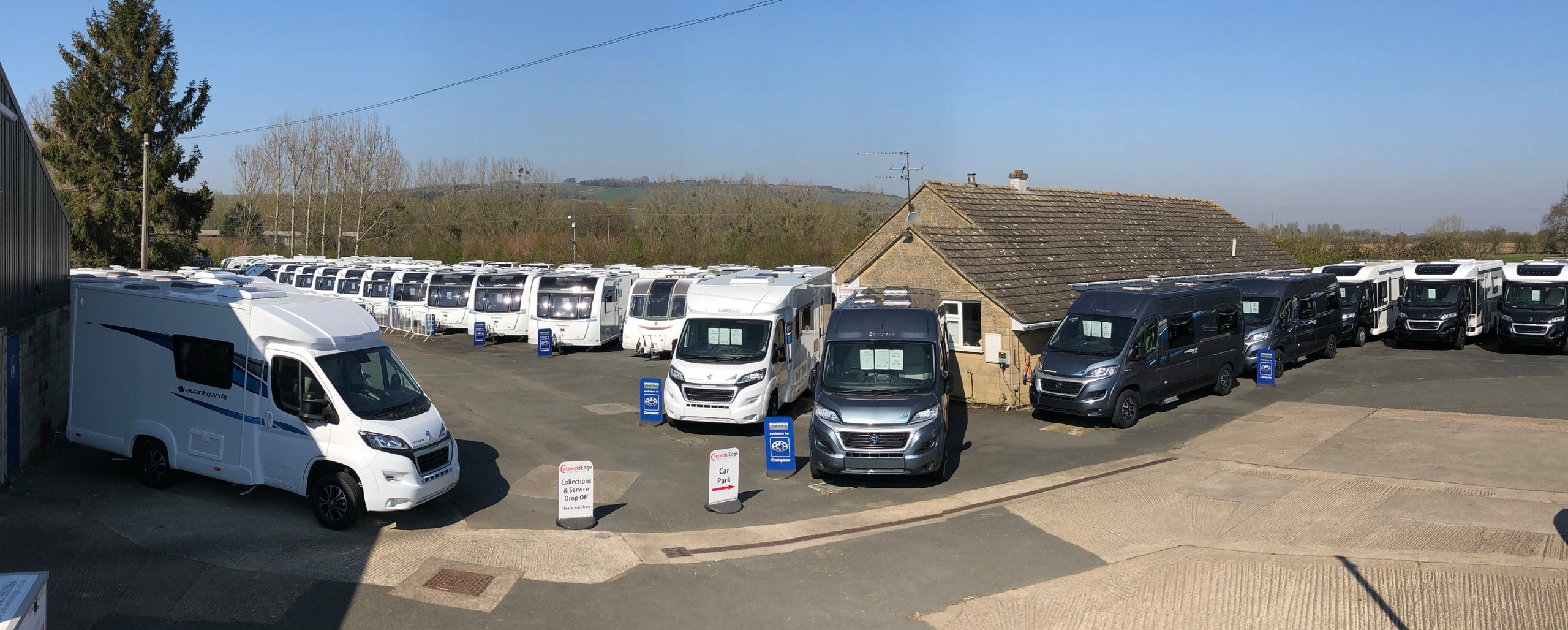 About Us
We supply New Bailey, Elddis, Xplore & Buccaneer Caravans, New Bailey Motorhomes, Elddis Autoquest Magnum GT Motorhomes, Pre-Owned Caravans and Motorhomes and have an NCC Approved Workshop.
Serving Gloucestershire, Worcestershire, Warwickshire, Hereford and The Cotswolds.
Our Commitments
All pre-owned caravans and motorhomes will be provided with a warranty or the balance of the remaining manufacturers warranty if applicable.
If you're just starting out or have many years' experience we will demonstrate and hand over your new vehicle properly and show you everything working on collection. We know just how frustrating it is to discover you have no hot water or electricity on site! You will leave confident that your vehicle has been properly serviced and all appliances and safety aspects operate correctly.
We endeavour to ensure all stock is cleaned to collection standard whilst on display which means you can see exactly what you're buying. Of course we will wash and refresh again before collection.
If you're entering the world of caravans or motor homes for the first time, we will provide practical advice on layouts, suitable weights of vehicles, correct tow match and driving licence categories.
Occasionally we offer for sale used vehicles that have a used awning, wheel clamp or battery etc. Such items will be supplied with the vehicle but are not covered under the warranty. We are unable to erect and weather test used awnings especially.
From time to time we have vehicles that are just too good to trade but fall outside of our stringent warranty criteria. These vehicles are sold on a 'Trade Terms' basis which means they are ideally suited for someone who has a knowledge of caravan and motor home repair. This type of vehicle does not qualify for warranty and will be clearly marked 'Sold on Trade Terms'. It will be treated to a full safety check in our workshop and a report will be generated stating the areas that require repair or attention. Please speak to us for full details.
Please contact us for advice on any other matter.
We look forward to hearing from you